Turn Your Passion For Guitar Into A Six Figure Income

I Help Guitar Teachers Earn $100,000+ Annually Teaching No More Than 15 Hours Per Week

Earning $100,000 Per Year Teaching Guitar Is Easier Than You Think
Are you a guitar teacher who struggles to find students?
Are you sick of teaching low-quality students who aren't committed to doing the work you set for them each week?
Are you a career musician wasting away in a 9-5 job you hate in order to supplement your gigging income and support your family?
Are you a classroom music teacher who wants to take the plunge and open your own music school and needs guidance through the whole process?
Are you a music school owner who doesn't get the business side of things and wishes you had an easy blueprint to follow?
Did your teaching business get decimated by the last two years of lockdowns and you're in dire need of some guidance through the rebuilding process?
Do you like the idea of earning $100,000+ working no more than 20 hours per week so that you have an extra 20-30 hours to invest into whatever you wanted?
Do you want to create your ideal life and build a business that will provide for you and your family for years to come?
If You've Found Yourself Saying "Yes" To Any Of The Points Above Then The Six Figure Guitar Teacher Program Is The Answer
Introducing The Six Figure Guitar Teacher Program
Turn Your Passion Into
A Six Figure Income!
Most guitar teachers struggle to get ahead financially and usually need to rely on some sort of 'day job' (which they hate) to make ends meet. We'll increase your financial IQ and show you how to easily make a six figure income teaching guitar on a part time schedule that works for you.
Free Up Your Schedule For More Important Things
Nothing is worse than spending the best part of your day working a job you hate and having nothing left in the tank for your personal music projects. We'll show you how to build a schedule around your music career so that the best part of your day goes to working for you.
Create A Life Of
Wealth & Abundance
Break free of your current financial limitations and create the life you have always dreamed of having. Whether it's touring, teaching remotely from a tropical paradise or simply supporting your family, you deserve to get everything you want out of life without compromise!
Increase Your Financial IQ
Learn how money works, how to set up and run an effective business, and the financial principles that the rich use to build wealth. You can use this new found knowledge to create quickly get ahead financially and start creating the kind of wealth that will significantly increase your standard of living for you and your family.
Level Up Your Teaching Skills
In order to become the most in-demand guitar teacher that dominates your local area you'll need the skills and knowledge that will differentiate you as the expert. Take your teaching to the next level with in depth knowledge in the fields of educational psychology, sports science and modern gamification taught in the context of high-performance guitar coaching.
Prime Your Mindset For Success
Success is a state of mind and if you can create a vision of your ideal life and believe in every fibre of your being that you will do whatever it takes to achieve your goals and dreams, then nothing in the world will ever stop you! We'll start by priming your mindset for success and guide you towards victory!
A Message From The Original Six Figure Guitar Teacher
Hello There!

My name is Michael Gumley and I am a Multiple 6 Figure Earning Guitar Teacher from Melbourne, Australia. I'm here to help you break free of your current financial situation so you can earn real money teaching guitar and start getting ahead in life. While some of you may be skeptical about the possibility of earning such a large amount simply from teaching guitar, hear me out.
I started out like most guitar teachers with a mindset along the lines of "If I could just make enough money to get by so that I can play guitar on the side, I'll be happy..."
I can't believe how wrong and limiting this mindset was for myself, my students, my family and practically everyone I cared about.
I was one of those guys who played guitar for 6 hours a day from Day 1 when I started at the age of 15, and continued like this all the way through university. I had a burning desire to be the world's best guitar player and wanted nothing more than to be a professional musician.
My career path was to become a classroom music teacher so that I could earn a living, and then do all my gigging at night. At least that's what my music teacher and guitar teacher at school told me it should be.
You see, I would have much preferred to be a touring musician and travel round the world with my band, but I was told that was unrealistic, that this only happened to a small percentage of people and to be safe, I had to get a day job to earn money and could work on my music career on the side.
Now these teachers had good intentions and my best interest at heart, but rather than prepare me to work my ass off to make becoming a rockstar a reality, they put me on the same trajectory that they were on...working a 9-5 in a classroom where 3/4 of the kids didn't want to be there while I did small function band gigs on the side.
So let me get this straight...
We're meant to spend 10,000 hours mastering our instrument, thousands of dollars learning from guitar teachers as we develop, then spend tens of thousands of dollars more on a university degree just so we can become a classroom teacher and play gigs on the side with less than 100 people in attendance...
This just didn't sit right with me at all. However it appeared to be the reality for almost every professional musician I knew. Teach at a school or university, and do gigs on the side.
None of them were rich, none of them were free from the 9-5 grind, and they certainly weren't living living the rockstar lives they talked about with their own students.
So I started educating myself on money, finances and success principles, and that is when my world changed forever.
I read countless business books, took a few online courses on how to become successful, and learned how I could create any future that I envisioned, then most importantly, I took massive action and implemented everything I learned. The results were huge, and almost instant.
To give you an idea of what happened, allow me to breakdown my experience:
Between the ages of 21 and 25 (2011 to 2015) I earned about $18,000 a year working a combined 12-16 hours a week at the local supermarket and another 20 hours a week teaching guitar and gigging. I was hardly breaking the bank.
in 2016 I earned over $120,000 teaching guitar working just 20 hours per week as a solo teacher after implementing many of the success principles that I had learned.
In 2017 I earned over $200,000 teaching guitar still as a solo teacher, I was working considerably more hours but it was well worth the payoff!
In 2018 I hired my first teacher and admin assistant to take some of the workload so that I could continue to grow my business bigger and bigger.
Fast forward to today and my guitar school has over 6 teachers working for me (with another four working in the vocal and keyboard program run by my partner (The Six Figure Piano & Voice Teacher) and we are quickly approaching our target of earning $1,000,000 a year from teaching music lessons!
This all started because I made a decision that I wouldn't accept being a broke musician who could barely afford the rent.
I made a decision that I would be rich, that I would create a guitar teaching business to get me there, and that I would be able to fund a lifestyle that allowed me to tour in my band, buy all the music gear I wanted and provide a life of freedom and abundance for my family.
I was able to envision that dream, and make it a reality and completely turn my life around in less than three years.
If you're reading this right now and your earning $20,000-$40,000 a year working a job you don't like, I want to show you how you can replace that income stream with guitar lessons and make music the sole focus of your life.
If you're already teaching guitar, I want to show you how you can make tens of thousands of dollars more while working less hours so that you can provide a better experience for your students, and can free umpire time to spend on your musical projects, or with your family.
It's all possible, I am proof of it, and if I can do it, so can you...
Let me show you how!
A Word From Some Of Our 6 Figure Earners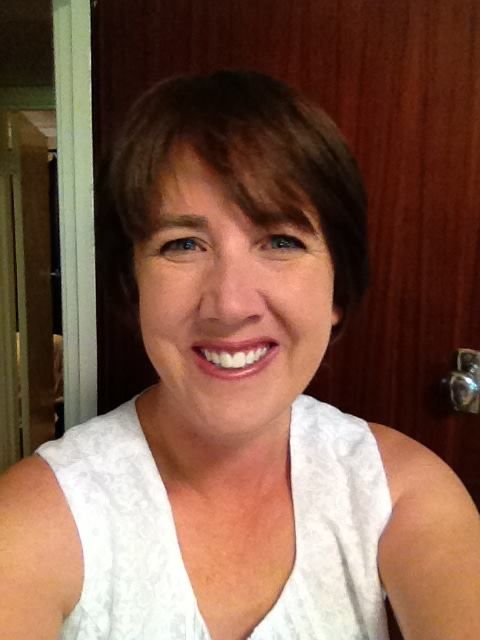 ⭐⭐⭐⭐⭐
Vanessa Munns
Mrs Munns Music Studio
I first met Michael at a Topmusic event we both attended and instantly knew that I wanted to work with him. When he offered his business training I jumped at the opportunity and he was able to help me build a 6 Figure Income in less than 9 months despite me living in a rural town of only 300 people.
Michael is extremely knowledgeable in both business and guitar teaching and I highly recommend enrolling in his programs.
I'm looking forward to working with Michael towards my next goal of $200,000!
Programs
Guitar Ninjas, 6 Figure Guitar Teacher, Topmusic Guitar
Revenue
$100,000+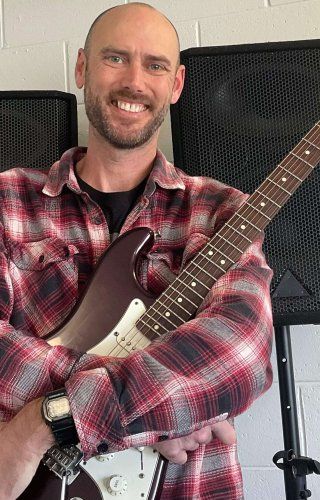 ⭐⭐⭐⭐⭐
Glen Hitchon
Coffs Coast Guitar School
I'd been teaching guitar for 10 years and had a roster of 20 students but the pandemic totally wiped us out and I had to close my business. I was thinking about getting back into it and came across Michael's program in a Facebook group.
I was sceptical at first but less than 6 months after joining I had a new commercial location and crossed the $100,000 threshold. The best part is I'm only teaching 4 days a week and loving life!
Many thanks to Michael for guiding me through the process and helping me with his program.

Programs
6 Figure Guitar Teacher

Revenue
$120,000+
⭐⭐⭐⭐⭐
Daniel Bainbridge
Albany Guitar Lessons
I'd been a member of another guitar teacher business course for close to 10 years and couldn't break through the $5000 per month point. The advice I was getting seemed dated and wasn't working.
I reached out to Michael for his Guitar Ninjas Program because I needed something to help improve my teaching skills, I was so impressed with that program that I signed up for the 6 Figure Course the next month.
In less than three months I've doubled my student numbers, had my first ever $10,000 month, upgraded to a new commercial location and crossed the $100,000 threshold, thank you Michael!
Programs
Guitar Ninjas, 6 Figure Guitar Teacher

Revenue
$100,000+
The Shockingly Simple Maths Behind Earning $100,000+ Teaching Guitar
When I tell guitar teachers that they can earn $100,000 per year teaching guitar most are sceptical.
It's a lot of money, and usually considerably more than they are currently earning.
I know because the most I'd ever earned in a year was $19,000 and that included a combination of gigging, teaching guitar and working at a supermarket.
But then I discovered the secret to Million Dollar Maths and was able to break down earning $100,000+ into a simple mathematical equation.
Go grab a calculator and a piece of paper because I'm about to show you the formula that changed my life!
The formula involves three steps:
Set your annual income target (I like to do $100,000 but you can do any number)
Divide this by 12 to calculate your monthly income target
Divide your monthly income target by your monthly tuition charges to get the number of students you need
So if you want to earn $100,000 per year teaching guitar you just need to break it down into a a monthly target.
$100,000/12 = $8334
Then you take your monthly target of $8334 and divide it by your monthly tuition costs. If I charge $50 per lesson it equates to $200 per month/
$8334/$200 = 41
You only need 41 Students actively learning with you for a continuous 12 month period in order for you to make $100,000 teaching guitar!
Get Excited Because You're Going To Make Way More Money!
When I first did this equation I couldn't believe it!
Only 41 students to make $100,000? That can't be right.
I did the equation a few more times just to make sure and eery time I got the same answer.
Hopefully you're getting excited right now because you know that teaching 41 students is very achievable.
In fact, some of you reading this right now might already have 41 students...
So If Making $100,000 Is So Easy Why Do I Need You Or This Program?
Great question!
You only need 41 students paying you $50 per lesson... but that's 41 hours of work if you are doing 60 minute lessons.
If you're charging $25 for 30-minute lessons you're going to need 82 students to hit that target by working the same amount of hours, and good luck having all 82 students show up each week and pay you...
Yes you can get to $100,000 on your own, but working 40 hours a week isn't going to solve your time problem. Once you factor in lesson preparation, admin & timetabling, advertising and all the other things you need to do as a business owner you'll probably have closer to a 60-hour-per-week commitment...
That's not what we want for you or any other guitar teacher.
What I want to do is show you my business blueprint that will allow you to:
Make $100,000+ per year teaching guitar (or whatever your target income is)
Teach a maximum of 10-15 hours per week
Have 5 hours for admin and lesson prep bringing your total work time to 20 hours per week
Attract high-quality students who are happy to pay you a premium for lessons and keep learning with you for years
Create evergreen forms of advertising and automated business systems so that you can "set and forget" and get back to living your best life.
I struggled through 9 years of teaching as a broke musician before I discovered this business model. Once I made the switch and used it in my own business I made $100,000 in less than 12 months.
By the 18-month mark, I had scaled to over $200,000 teaching from the spare bedroom at my parents' house.
Now I'm sure you could spend close to a decade figuring it out like I did...
Or you could just join the program, save yourself years of trial & error and the suffering that goes along with it, and be earning $100,000 in less than 12 months from now.
Which sounds like a better option?
The Only Question You Need To Ask Yourself
At the end of the day there is only one question that you need to ask yourself...

"If this program does what it says it does, and in 12-months time I'll be making $100,000 teaching less than 15 hours per week, is that a good investment to make?
Hopefully the answer to you is a big fat YES!
In fact, given the current economic climate, It's one of the best investments that you can make.
The Best Investment You Can Make Is Into Yourself And Your Business
If you invested any money over the last 12 months you would have lost money. Let's take a look at some bad investment options for everyday people:
$1000 invested into crypto & bitcoin would have lost you over $600 (-60% return)
$1000 invested into mutual funds would have lost you $300 (-30% return)
$1000 invested into stocks would have lost you $400 (-40% return)
We won't even mention college degrees that cost tens of thousands of dollars and don't guarantee any return.
On the other hand, investing into the 6 Figure Guitar Teacher Program and growing your business so that it can provide you with a monthly return of $3000, $5000 or even $10,000 is a HUGE return on your investment!
$3000 invested into 6 Figure to make $100,000 is a 3233% return on your investment! (and that's just one year in a business that will provide for a lifetime!)
So if you want to be a smart investor, invest in the Six Figure Program!
How To Join The Six Figure Guitar Teacher Program
Joining the Six Figure Program Is As Easy As One, Two, Three!


Book an Initial Consultation Session With Me
Log On For Your Consultation Where I Will Ask You A Few Questions And determine if we are a good fit for each other
If you meet the criteria and we think we can help you you'll be invited to sign up for the program.
I don't just let anyone into the program and am only interested in working with clients who I know I can get results for.
If you would like to join the Six Figure Guitar Teacher program you need to book an initial consultation call with me.
I will conduct a short interview and ask you several questions to determine whether we are a good fit.
Provided you meet our criteria and get the right vibe from us you'll be sent a link to enrol.
There is no obligation for you to sign up beyond this initial consultation.
Money Back Guarantee
I am so confident that I can help you make a 6 figure income that I will offer a 100% money-back guarantee if you haven't had significant results in the first 12 months.
If you have completed every module and implemented all of the action items and still haven't achieved significant results in 11 months then I will work with you personally every day for the final month to get you over the line.
If after working together we aren't able to get you significant results and you don't feel like you received the value that you paid for then I will give you your money back. You have nothing to lose and everything to gain by joining this program!
Is it really possible to make $100,000 Teaching Guitar?
What If I Want To Make Less Than $100,000
What If I Want To Make More Than $100,000?
Is there really a 100% Money Back Guarentee?
Why Should I Work With You And Not Other Business Coaches
What's The Difference Between Your Program And Tom Hess' Egtic Program
Why Should I Work With You Instead Of Bams Or Other Music School Growth Programs
Is This A Teaching Course Or A Business Course?
Is This For Online Teaching or Offline Teaching?
Why Is This Program So Expensive?
Make A Decision To
Take Control Of Your Life
I once had a girlfriend who asked me "when are you going to stop playing guitar and get a real job?"
At the time I was earning less than $20k a year and there was no way I was going to be able to support her or a family when it came time for kids, so she had legitimate concerns.
Less than a year later I was earning $100,000 a year from teaching guitar, and it wasn't long before I doubled that. It all came from making a decision.
Do you want to be rich? Do you want to be able to afford the best guitar gear? Do you want to deck out your studio with professional equipment? Do you want to fund touring for your band or solo career? Do you want to put your children through college? Do you simply want to provide for your family and never have to worry about money again?
All of these things take money. I can show you how to make money easily, more easily than you ever thought possible.
So if you've found yourself saying yes to any of the questions above, you need to let me help you. Make a decision to become a Six Figure Guitar Teacher and take control of your life!